The court resurfacing project is complete - all courts are now open!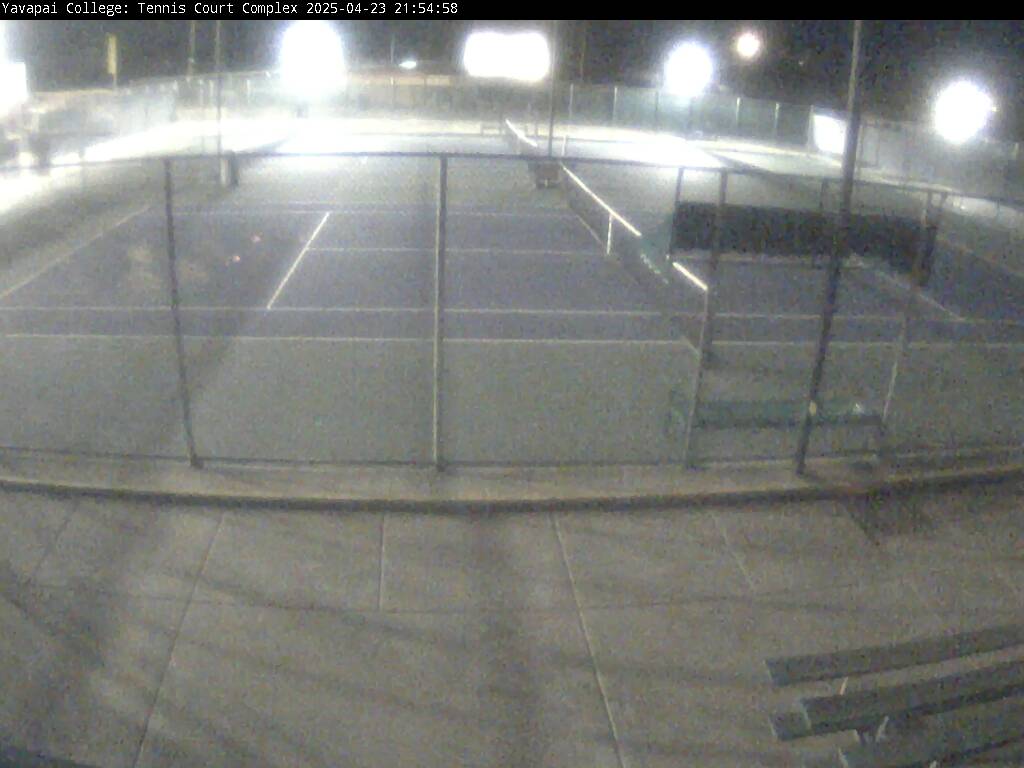 YC Tennis Court Reservations
Make court reservations
Purchase passes
Join tennis programs
Find and connect with local players
Court Closure Information
Sign up for
AlertYC
to be notified of any Prescott campus tennis court closures
By phone or text. Opt-out at any time.
Renovations and Upgrades Include:
A new 7-court tennis complex
Post-tensioned concrete
New lighting systems on timers
Luxury landscaping
Spectator seating
Online reservations
Top Notch Upgrades in 2014
Most of us have used the Yavapai College tennis courts as our main place to play the game for years and years, and the last 6 months it's been closed to now be rebuilt and opened in a manner we can all be proud of. Additionally, an allowance to put together tennis programs that will compliment this tennis jewel with local tennis professionals that are excited to make new things happen!
Thanks to our Sponsors
We would like to acknowledge our following donors who contributed to the construction of the complex
Terri Abady
Ben Andre
Anonymous Donors
Robert Arbuckle
Suzanne Attwood
Karen Spear & David Babbitt
Neil & Sherry Merino
Pat Bath
June Benson
Blanche Berkowitz
Judd & Belinda Bessey
Robert & Patty Bessey
Jean Blyth
Eric Bourdon
Temmy Bowler
Marvin Bowman
Barbara Briseno
Diane Brock
Carl & Marion Brown
Stewart & Esther Brown
Roger & Janice Brown
Lindsay Buroker
Irene Callaci
Ronald & Shirley Campbell
Charles & Margaret Carey
Doris Carroll
Alvin Carter Jr.
James & Lynne Chamberlin
Jeffrey Champ
Margery Chase
Mary Cobey
Thomas & Kathleen Collins
Dr. James & Elizabeth Cook
Tommy & Judith Crimmins
Mike & Laura Crimmins
David & Norma Daehler
Marc & Julie Darr
Lorraine Del Re
Bryan & Karen Elliott
Catherine Englekirk
John & Lavina Ewing
Maurice & Terri Farneti
Janet & Wolfgang Fischer
Susan Drown
Amy Foreste
Pemila Fowler
Patricia H. Fox
Robin Fox
Edward Free
Jonathan & Amy Fung
John & Linda Gage
Michael & Martha Galbreath
Ralph & Joyce Gardner
Peter Genereaux
Warren & Monna Goodman
John & Keven Goodwin
Betty Greer
Wally & Judy Grewe
Helene & Philip Gross
MaryAnn Guerriero
Ronald Hanson
George & Glenda Harrell
Janis Hasse
Jeff Henderson
Margaret T. Morris Foundation
Prescott Import Car Service
The Loomas Family Fund of the Pikes Peak Community Foundation
Prescott Area Tennis Association
USTA NAZ District
Perry & Sandy Massie
Fay Matsumoto
Myrna McDonald
Tim & Kristi McFarlan
Dick & Vicki McGaw
Cecilia McGuire
Gary & Kathleen McLargin
John & Rosemary Medina
Joan & Wayne Melquist
Natalie Fisher
Richard & Louise Merring
Andrea Meyer
Gordon & Joyce Michel
Robert & Cindy Miller
Lorelee Miller
Warren Miller
Millie Ryan's Tennis Legacy
Sidney & Edna Moglewer
Enah Stone
Orlo & June Jantz
Randall Judd
Thomas & Karen Julius
David & Norma Justice
Linda Ketchum
James & Nancee Kilbourne
Warren Kingsbury
Sue Knaup
Roger & Paula Kneisl
John & Elizabeth Komorowski
Susan Korte
Chris Lacascio
Don Langford
Jill & Patrick Lavin
Mickey White & Nancy Lefler
Daniel & Robbin Lenardon
Gerald & Susan Leonard
Neal Levi
Jim & Marie Love
Anne Badger
Frank & Catherine Marco
Dr. Everett D. Hendricks
Ron Samuelson & Sally Hess-Samuelson
Bob Hodges
Jeffrey Hoekstra
Randy & Kristine Holt
Debra Honeycutt
John & Carol Houston
Chris & Adriana Howard
Wayne & Candace Howell
Craig Hunter
Billy & Mary Alice Hunter
Rodney Hurlbert
Nathan & Vicki Hussey
James & Bridget Irish
Robert Moore
Charles & Isabelle Morrison
Thomas & Gerri Mulvihill
Cheryl Murrieta
Elizabeth Murrieta
Paul & Jean Nebel
Thomas & Margaret Nelson
Island Fitness Center
Southwest Tennis Foundation
A1 Property Management
Raymond James Charitable Endowment Fund
European Auto Technicians LLC
Nannette Oatley Johnson & Lewis Johnson
John & Jayne O'Brien
Gary Ohrn
Martin Otting
Warner & Barbara Owen
Larry & Geneta Plaster
Larry Plaster
Charles & Patty Pollock
Michael & Sharon Popowniak
Peggy Poston
Richard & Marcia Reinhart
Charles & Ofelia Rhodes
William & Kelly Robbiano
Chesley Ross
Michael & Sandy Rubin
Doug Ruhland
Thomas & Mary Ruloff
Dr. Paul & Donna Sadick
Daniel & Anita Salcito
LInda & Joseph Sampson
Marjut Schreiber
Nancy Seaman
R. Clayton Seaman Jr.
Don & Billie Sedan
Robert & Alice Sehnert
Robert & Eileen Shull
Jeffrey Sikes
Roseann Sisco
Wendalyn Smith & Roger Douglas
Donald Snyder
Joseph Soldwedel
Chuck & Heidi Sorensen
Whitey & Nicole Sorenson
Karen Spear & David Babbit
Jean Sperry
Harry Mark St. John III
Robert Steele
G & L Steiner
Audrey Mae
Loretta Struver
Thomas & Kaye Sullivan
"Bill Swahlen, III"
Dawn Teal
Anita Thomas
Gene & Toni Tomek
Hunter Townsend
David & Sylvia Tucker
Anne A. Twente
Ardith Urban
John & Brynna Valenzuela
Gail Wagner
Marshal Waller & Arlene Treiber
Arlene Warren
Lucinda Wead
Susy & Bob Whann
Dana Wingate
James Winge
Richard & Loretta Wright
Elizabeth York
Dolores Yox
John & Larua Zambrano
Allison Wood
Anna L. Davis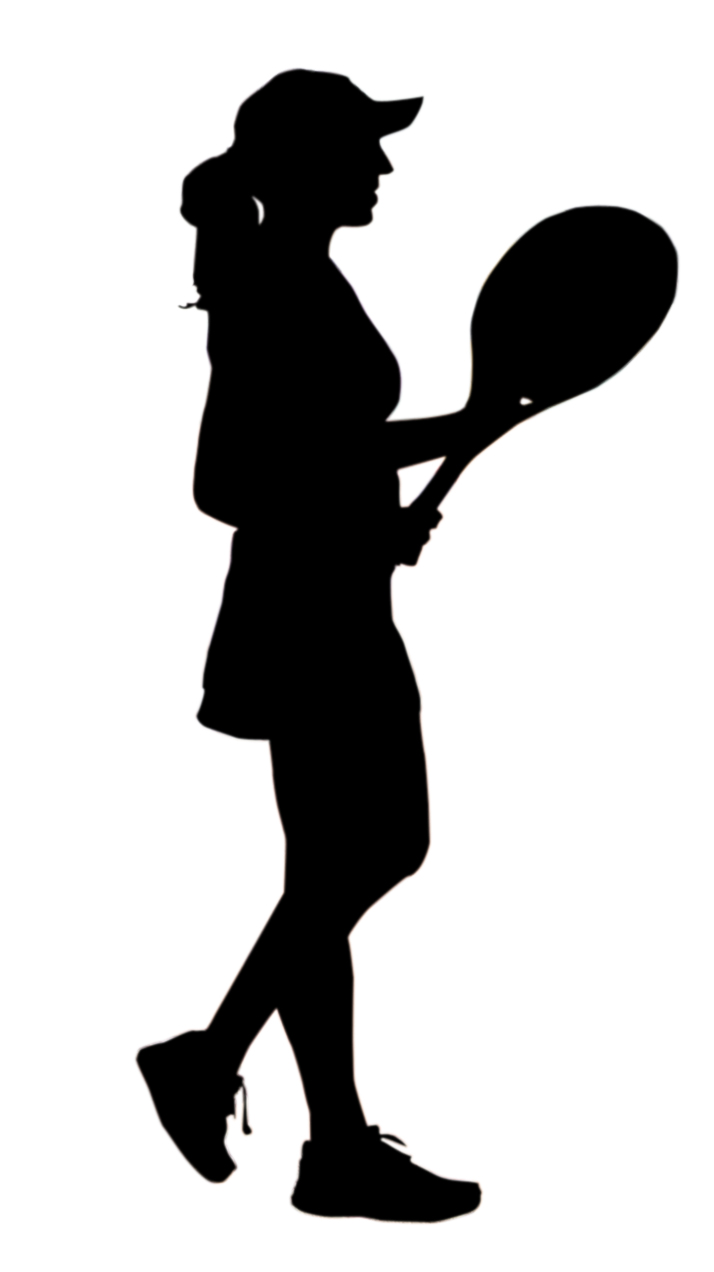 Tennis Complex Use Etiquette
Courtesy to all players and proper use of the facility is appreciated
Courts are designed for only tennis related activities
Appropriate footwear is required (non-marking soles)
Prior online reservations are encouraged. Court availability will be posted online and at the courts
(Yavapai College classes and activities will take priority)
Allow time to conclude your game and depart the court on schedule
Yavapai College reserves the right to close courts due to safety concerns, inclement weather, maintenance and/or repairs, and scheduled events (check reservation sheet and video camera)
We love our pets, but they are not allowed on the tennis court - or unleashed crowd the courts
Independent individual or group instruction is permitted with approval
Tournaments and Events
Are you a "Working Tennis Player" and can only player after 5:30pm? -Spring -Summer -Fall
If you're a time restricted working tennis player and would like to get some hits in after 5:30 p.m. - no matter your ability level, please send an e-mail to tenniscourts@yc.edu with your name and ability level. We'd like to star playing groups in the evenings starting at 5:30 to 6 p.m. if we have enough players to do so. With our new facility and great lights the spring, summer and fall weather makes evening play very possible - but we do need YOU!
---
Looking to learn the game of tennis or get back at it?
Register in a Yavapai College tennis class in the Spring, Summer or Fall sessions
---
Local Tennis Websites
Prescott Tennis Associaition
|
Southwest USTA
|
USTA NAZ
Yavapai College Tennis Complex Snow Clearing Procedure
Yavapai College is pleased to offer the use of our state-of-the-art tennis complex to our students and the community. The complex includes 7 beautiful courts, spectator seating, plenty of parking and great views. Online reservations are available.

The Yavapai College Facilities Management Team has the sole responsibility for maintaining the complex and makes every effort to keep the courts open and ready for play. Occasionally, storm, maintenance or other conditions make the courts unavailable for brief periods. The College is committed to keeping these periods as short as possible. In extreme circumstances, such as significant accumulations of snow or ice, the complex will be cleared after the balance of the campus has been treated. In rare instances this may cause the courts to be unavailable for up to 2-3 days. The gates may be locked during these periods for everyone's safety and to allow Facilites undisturbed access. In addition, during College closure normal facility services may be unavailable. The Faciliities team will make the determination on when the courts are safe and available for use. Please check the reservations webpage for notice of closures.

Due to the specialized surface and nature of the complex, individuals, although well meaning, may not be properly trained in snow and ice removal or the special tools and techniques required for these surfaces. Rock salt and other chemicals cannot be used ans specific shovels, brooms and rollers are needed and must be used in a prescribed way. Our Facilities team has the tools and training to maintain the courts along with the supervision to assure the job is done right.

No employees, students, instructors, patrons or volunteers, other than those from the Facilities team, are permitted to perform any maintenance, repair, snow or ice removal. Patrons may use "water rollers" or squeegees (provided by the College) to address small puddles if necessary. No other tools, shovels, rollers or chemicals are permitted on the courts except those in use by Facilities personnel.

Your cooperation with these rules will help us properly maintain the complex and keep it a safe and enjoyable place to play and learn.